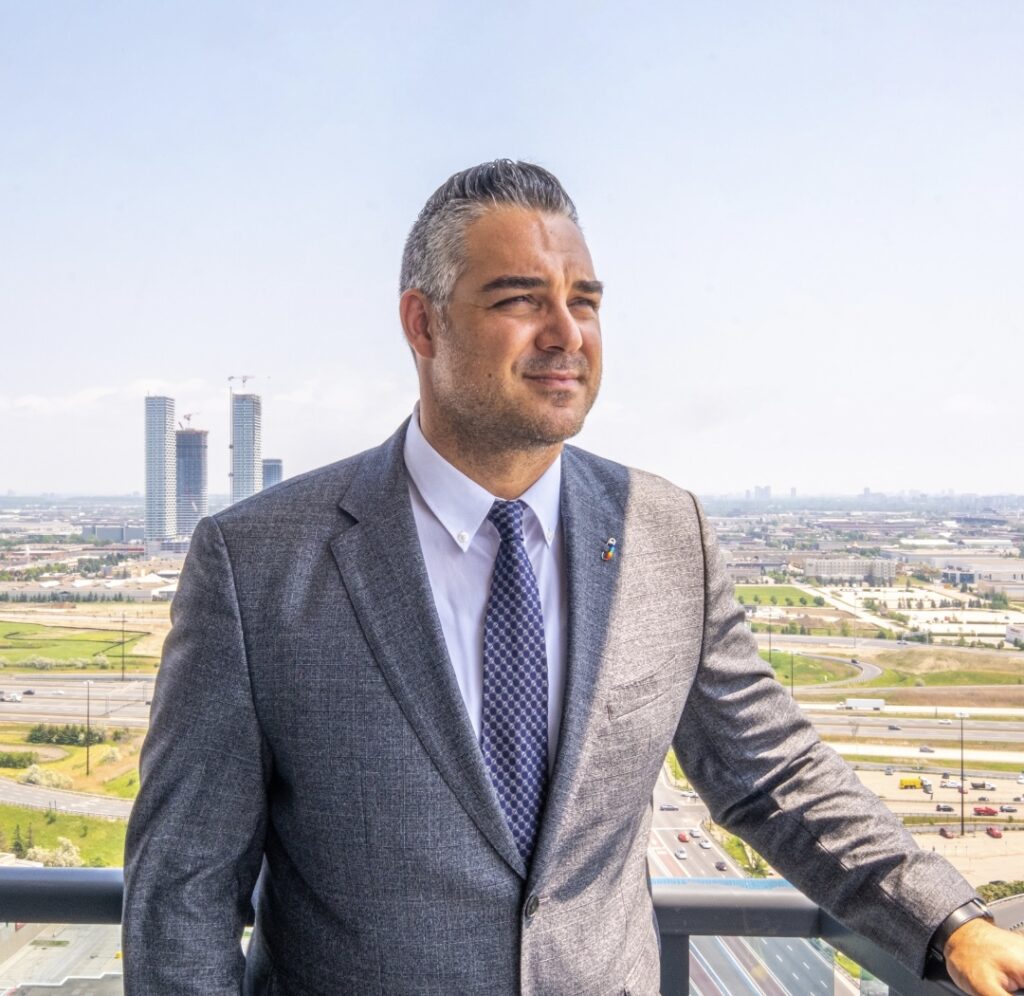 With over seventeen years of real estate experience, Mark Salerno loyally serves his clients in the markets of Vaughan and the Greater Toronto Areas. Having facilitated more than one billion dollars in real estate transactions, Mark has a reputation as one of the most trusted and hardworking agents in the Vaughan Real Estate Market.
"Real Estate is very personal to me – I jumped into this at a very young age and with the best teacher in the world, my father, Mario Salerno. With my father ill and not getting better, I decided to leave a well-known brokerage and at the time became one of the youngest Broker of Records in Toronto, changing the brand of Salerno Realty Inc. into the boutique real estate company it is today."
Growing up and now raising a family in the Vaughan neighborhood, Mark has witnessed the city's great transformation and is known for his extensive market knowledge. Mark's fearless, hands-on approach has molded him into the goal-oriented professional he is today. He is the powerhouse behind Salerno Realty Inc. and has been known as a "shark" in the business – a true negotiator who will not stop until he does the best for his clients. When you choose to work with Mark, there is no doubt you will have the highest degree of representation. Mark is a pioneer in the social media world of real estate and is recognized for his trendsetting marketing approach; "SalernoRealEstate" is one of the top Instagram real estate accounts in Canada.
When asked what keeps him so motivated
"My passion comes from my clients. Every listing is a new story and I love that I'm a part of that story. I love being the person to tell my clients the great news, even when the news isn't what we hoped for, I work with my clients to find the best option for them. My job doesn't end there, it ends when my clients are happy with their decision, whatever that may be. It fuels me to see the happiness in my client's eyes and that I took part in a new chapter in their life."
On the rare occasion when Mark is not buying or selling homes for his clients, he can be found spending quality time with his family and golfing.